Volunteer Spotlight – Robert Autrey, Esq.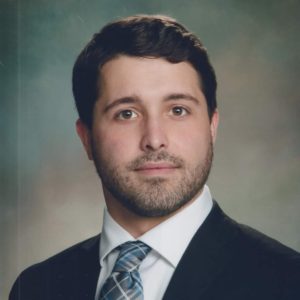 Robert Autrey, Esq.
NXTSTEP Family Law, P.C.
1. How long have you volunteered? I believe the first MCVLP Family Law Clinic that I attended was with Coby Boswell back in December 2021, and I have been volunteering ever since then as long as I have been available on the Fridays that the MCVLP Family Law Clinic is scheduled.
2. Why do you volunteer? I thought that becoming a lawyer was a good way and opportunity to be able to provide for the community and to help people that find themselves lost or stuck in a difficult situation where they may feel hopeless. I believe that someone's financial status should have no bearing on whether or not they are capable of finding assistance or help with whatever legal issue they may have. Volunteering with MCVLP also provides attorneys with numerous opportunities to help people in need.
3. What is your most memorable volunteer experience? My most memorable volunteer experience was helping a disabled veteran who was put in a very serious and difficult situation while he was going through a contested divorce and fighting for custody of his daughter.
4. What advice can you give other attorneys who are thinking about volunteering with the MCVLP? I believe that volunteering with MCVLP provides attorneys with opportunities to make a difference in the community for the people that find themselves stuck in a difficult situation. Volunteering with MCVLP also provides attorneys with a lot of hands-on experience with a wide variety of unique legal issues.