Volunteer Spotlight – Jason Jones, Esq.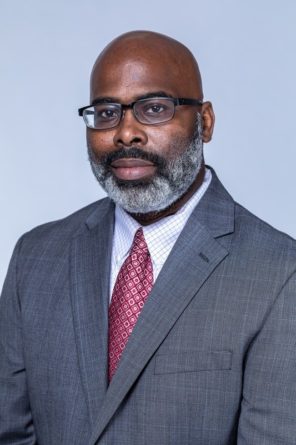 Jason Jones, Esq.
The JMJ Law Firm, LLC
1. How long have you volunteered?   I have volunteered with MCVLP since 2018.
2. Why do you volunteer?   I began to volunteer with the MCVLP to both provide service to the indigent community in non-criminal offenses and to gain some experience litigating cases. Community service is very important to me as I try to live by the motto "Service is Sovereignty."  I believe we empower our communities by giving to them.  I enjoy giving, as I know I stand here today based on the many people who gave of there time, talents, and treasure to benefit me.  The motto of the Alabama State Bar is "Lawyers Render Service," it is only meaningful if some of that service is given to those who may not ever be able to pay you in any tangible way. Too whom much is given, much is required.  I stand here today as a blessed man who has been given so much.
3. What is your most memorable volunteer experience?   My most memorable MCVLP experience was assisting a woman who had an issue with a local moving company.  The company had damaged quite a bit of her furniture, and would not respond to her.  She had won a judgment, but had not been able to collect it.  I met with her, and although it took a few months, was able to get her full payment of everything she requested.  The company miraculously dropped a check off at my office about an hour before our court setting was scheduled.  The smile and tears that my client had when I delivered the check to her home is something I will never forget.  It always feels good to close a case to the satisfaction of a client, but knowing the backstory of this case and what had happened brought true joy and satisfaction to my heart as well.
4. What advice can you give other attorneys who are thinking about volunteering with the MCVLP?   My only advice would be to stop thinking about it and to actually do it.  When I started volunteering, I was fresh out of law school,  but working the cases with the MCVLP gave me invaluable experience.  There are many varied opportunities with the MCVLP that may only require 30 minutes or so of your time, but may call for a little more.  If you see a case in your wheelhouse, take the opportunity to assist, it is one of the best volunteering opportunities you will ever have.  I am sure that you won't regret that you did.