MCVLP welcomes Anne Brigance as Director of Case Referrals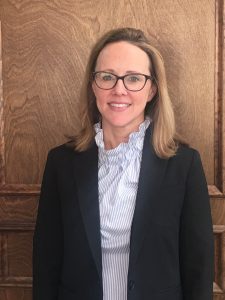 The MCVLP is thrilled to announce that Anne Brigance has joined our team as our new Director of Case Referrals! Anne earned a Bachelor's degree in English from Centre College and graduated from the University of Kentucky College of Law, spending her third year as a visiting student at Indiana University School of Law. Anne practiced government contracts law, fiscal law, government ethics, employment law, and civil defense litigation in Indiana prior to moving to Alabama with her family.
She is actively engaged in community service in our local community, and we are excited to welcome her to our team! As our Director of Case Referrals, Anne will be working closely with our volunteers on case referrals, updates, and closings, along with volunteer recruitment, training, and recognition.  Be prepared to say "yes" when Anne calls you about a case or helping at one of our Clinics!  You can reach Anne here.