MCVLP partners to host Expungement and Voting Rights Restoration Clinics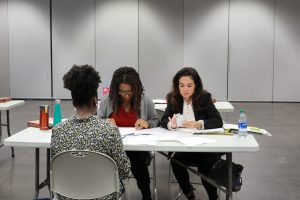 In partnership with Michelle Watkins, District 1 School Board Representative and President of New South Coalition, and Attorney Raven Perry-Beach, the MCVLP is pleased to host free Expungement and Voting Rights Restoration Clinics during June, September, and December 2021 at G's Country Kitchen from 5:00pm - 7:00pm. The MCVLP is honored to partner on these much needed Clinics.
Counsel and Advice and/or Limited Scope Representation will be provided to clients for completing expungement and voting rights restoration documents, including the recent changes under the new REDEEMER Act. All paperwork and checklists will be provided for volunteers. No prior criminal law or expungement experience is necessary. Volunteers are not expected to represent clients in any future legal proceedings.