Volunteer Spotlight – Taze Shepard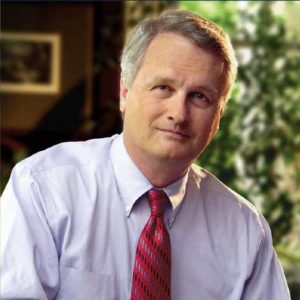 Taze Shepard has been an incredible asset and true leader for the MCVLP during his tenure on the Board.  For the past year, Taze has served as the Board President, and we are eternally grateful for his outstanding leadership.  Under his guiding leadership, the MCVLP had undertaken a number of "housekeeping" matters, through the development of numerous operating policies and organizational documents, the expansion of our Board of Directors, and the re-vitalization of our website, among others.  Each of these efforts has effectively created a strong foundation for the growth of the MCVLP for years to come.  The MCVLP is always on the forefront of his thoughts, and when you speak with him, he is certain to tell you about the wonderful accomplishments of our program.  He is a true champion and advocate for the MCVLP!  
Never one to say "no", along with managing his duties as Board President, he continues to provide service to our clients in bankruptcy matters.  Lawyers like Taze, who unselfishly give back to their community, continue to inspire us every day.  We are pleased to spotlight Taze Shepard, and thank him for his service to the MCVLP!