Volunteer Spotlight – Sydney Dean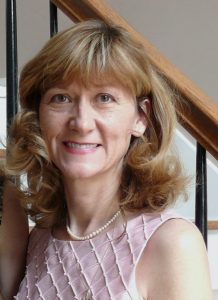 Sydney Dean, Esq.
Attorney at Law 
How long have you volunteered?
About eight years. My first case was a social security garnishment case for child support where the client, who was in his 70's, was terminally ill with cancer and unemployed (as was his wife). The children the subject of child support were adults in their 30's. The case eventually went to the Alabama Court of Appeals and the case returned to the trial court for corrective action. With MCVLP support I was able to stay on the case, fighting for the client, preventing garnishment, and providing resources until he succumbed to cancer.
2. Why do you volunteer?
There is a tremendous need for civil representation of the poor. MCVLP clients cannot afford to hire an attorney – so MCVLP is the place of last resort for many in seeking justice. To represent them is to advocate in the truest sense of the word.
3. What is your most memorable volunteer experience? 
One of my most recent memorable volunteer experiences involved an American citizen who married overseas, then returned to the United States and wanted a divorce. The case necessitated consulting with the United States Justice Department, attorneys in Egypt and New York, and acquiring knowledge about the Hague Convention. Not your typical Alabama divorce…  It was fascinating work.
4. What advice can you give other attorneys who are thinking about volunteering with the MCVLP? 
Get in touch with MCVLP staff and talk about your areas of interest – allow them to answer questions and concerns. Then work together to choose your first case. Volunteering with MCVLP can provide an excellent opportunity to work in an area outside of your comfort zone, but it can also be an opportunity to learn more about an area in which you are interested. You can become a subject matter expert in an area of the law about which you knew little, all the while being fully supported by the highly trained and experienced MCVLP staff.