Volunteer Spotlight — Sherri M. Peace-Gordon, Esq.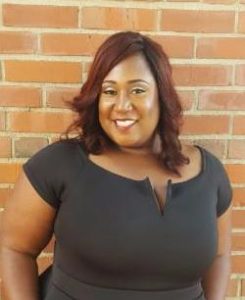 How long have you volunteered?
I have been a volunteer since November of 2012.
Why do you volunteer?
It is a natural part of my personality to help. Prior to opening my law practice, I volunteered with Legal Services Alabama for about 6 months. The staff there worked very hard and their caseloads were unbelievable. If people actually knew what went on behind the scenes they would be amazed. That opportunity made me feel that this was not a load, one or even two organizations could or should handle alone.  Also, when I first opened my practice, my colleague and very good friend, was gracious enough to share her office space with me. That office space was right next door to the MCVLP.  Being in such close proximity with the organization afforded me the opportunity to see first-hand the volume of people with legitimate needs that the MCVLP served. I had the opportunity to see people both going and coming. They'd walk past my office in such distress, but as they left there was a look of relief and hope. My experiences with two non-profit legal organizations (and those that support organizations of this nature) early in my career set the foundation for me to build community service into my practice.
What is your most memorable volunteering experience?
I worked with a client who needed assistance with a divorce by publication. He did not have any contact with his spouse for a considerable time. The client was not only very appreciative, but his family was also. I was pleasantly surprised to receive a card from one of his family members.
What advice can you give attorneys thinking about volunteering with the MCVLP?
When we volunteer, we provide assistance to the particular client, but also to the person's family, friends, and even the community. They all benefit from our service. Volunteering is one of many ways we can contribute to our community, and help our city thrive!