Volunteer Spotlight – Ron Sykstus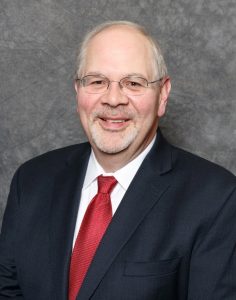 Ronald C. Sykstus, Esq.
Bond, Botes, Sykstus, Tanner & Ezzell, P.C.
How long have you volunteered?
I have volunteered with MCVLP since 2010, some months and years more than others as my schedule allows.  Recently, I have been trying to attend the Veterans Legal Clinic on a consistent basis as I find that work very gratifying.
Why do you volunteer?
Like everyone says, this is simply my small way to give back to the community.
What is your most memorable volunteer experience? 
I have two memorable experiences and that is because both of the homeless veterans that I helped in these particular situations were able to get off the street and start living on their own in a safe environment.  One of the veterans received approximately $40,000 in VA back pay and started receiving $2,000 per month which went a long way towards getting him a decent place to live.  The other veteran had a mother who was worried sick about him being on the street.  He was able to get $15,000 in VA back pay and $1,500 per month on a go forward basis.  He now lives on his own off the street and has rekindled his relationship with his mother who tells me that she is a lot less worried now about her son.
What advice can you give other attorneys who are thinking about volunteering with the MCVLP?
No matter how busy my schedule is, I have never returned from the Veterans legal clinic not reinvigorated and ready to do it again!  The volunteer work through MCVLP always makes me reflect upon and appreciate the opportunities and blessings that I have been given.