Volunteer Spotlight – Raven Perry-Beach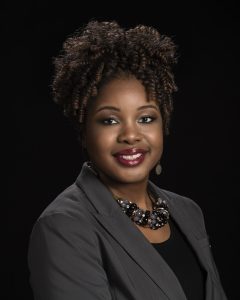 Raven Perry-Beach
The Law Office of Raven Perry-Beach
How long have you volunteered? 
I have been volunteering for most of my life in some capacity or another. My mom and older sister are both philanthropist in every sense of the word. So in some ways you can say, it's just part of who I am. As a solo practitioner in Tennessee, I volunteered at various legal clinics and often served as a Youth Court judge, a diversionary program established for Davidson County students. When I relocated to Alabama, I began to look for ways to give back to my community here as well. The MCVLP provided me new opportunities to continue volunteering as a new resident of Madison County.
Why do you volunteer? 
I went to law school because I had a desire to effect change.  Passing the bar and becoming an attorney provided an avenue to do just that.  I am able to effect change in my community by providing counsel to those who often times would not otherwise have access to an attorney.  It is my sincerest desire to help those in need. I am my brother's keeper.
What is your most memorable volunteer experience?
My most memorable volunteer experiences were the Wills for Heroes Clinics last year. It was such an honor to be able to give back to the very people who place their lives on the line for me everyday. Many of them found such relief in establishing a plan for their families in their absence.  Seeing the sincere gratitude on their faces is something that I will always remember. 
What advice can you give other attorneys who are thinking about volunteering with the MCVLP? 
We matter.  We have all been gifted with the ability to impact someone's life, no matter how small we may think it is. And our time and attention matters.  As a MCVLP attorney, you could have the opportunity to help an elderly person appeal an issue with social security or a single mom establish child support. These are all real people with real legal issues and we all can make a difference in their lives.