Volunteer Spotlight – Raven Perry-Beach, Esq.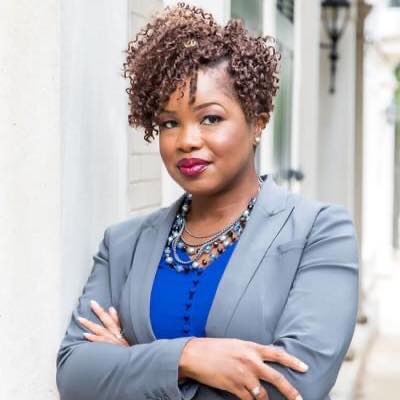 Raven Perry-Beach, Esq.
Law Offices of Raven Perry-Beach
Raven Perry-Beach has been an incredible asset and true leader for the MCVLP during her tenure on the Board. For the past year, Raven has served as the Board President, and we are eternally grateful for her outstanding leadership while we continued to navigate uncharted waters due to Covid.
Along with managing her duties as Board President, Raven continued to provide direct service to our clients in a variety of legal matters through the Lawyers in the Library Clinic, the Disabled American Veterans Clinic, Expungement Clinics, and acceptance of case referrals.
Under her leadership, the MCVLP initiated a new Clinic model focused on Expungement and Voting Rights Restoration, giving volunteers more opportunities to be engaged and serve clients seeking access to justice.  With the new changes enacted by the State Legislature this year regarding expungements, the need for assistance with this matters is significant. Raven was instrumental in helping to develop, plan, and participate in the quarterly Clinics the MCVLP established in 2021. We are thankful for her willingness to partner with the MCVLP for the continuation of these Clinics and helping the MCVLP to connect with additional partners and clients.
Lawyers like Raven, who unselfishly give back to their community, continue to inspire us every day. Raven is truly passionate about service to those in need. It is a trait that she practices every day and one that is visible with every MCVLP client interaction. All of her efforts have effectively furthered a strong foundation for future growth of the MCVLP.
We are grateful for her dedication to the MCVLP and for her willingness to help at any given moment. Her work and dedication has increased the quality of services to the indigent in Madison County and continues to impact the lives of many of our citizens who otherwise would not have access to justice.  We are honored to spotlight Raven Perry-Beach, and thank her for her service to the MCVLP!