Volunteer Spotlight – Nathan Hill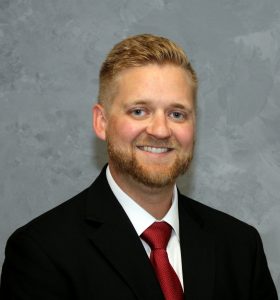 Nathan Hill, Esq.
Grace, Matthews, & Debro, LLC
How long have you volunteered?
The case I recently closed was effectively my first pro bono experience.  However, I did attend a family law day with the MCVLP in December 2017.  My role was much more limited on that day.  At the family law day, I was paired with a mentor in the volunteer lawyer program.  I shadowed my mentor for a few hours as he spoke with potential clients and decided if he would take their case.
Why do you volunteer?
I chose to volunteer for a few reasons.  First, there are many people who need the help of an attorney, but are not financially stable enough to retain legal counsel.  Many times, those people have been forced into litigation through no fault of their own.  I have been blessed with an opportunity to help those people.  I believe that the protections provided by our justice system should be accessible for all people, not just those who can afford it.
My second reason for choosing to volunteer is admittedly a selfish one.  I have only been licensed to practice law for about a year.  It's no secret that many young lawyers are not fully prepared to tackle all of the demands of practicing law the instant they pass the bar.  I want to become a better lawyer.  I believe the most efficient path to becoming a better lawyer involves constantly learning and gaining experience whenever possible.  The MCVLP provides an abundance of opportunities for lawyers to better themselves.
What is your most memorable volunteer experience?
This case represents my first volunteer experience involving legal work. I will note that this case will certainly be memorable, as it involved my first trial as a licensed attorney.
What advice can you give other attorneys who are thinking about volunteering with the MCVLP?
Do it!  There are so many people out there who need the help of an attorney, but cannot afford it.  It was very humbling to see the appreciation of my client's face when he learned the results of the trial and that his case was finally finished.  No matter if the work required is negotiating a settlement or a jury trial, the experience gained is invaluable and you will be doing a great service for someone who really needs the help.