Volunteer Spotlight – Kathryn Davis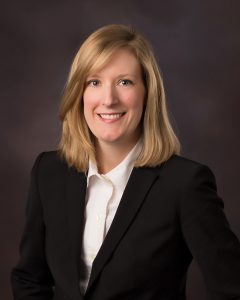 Kathryn Davis, Esq.
Bond & Botes, P.C.
How long have you volunteered?  Around 9 yearrs
Why do you volunteer?  I began volunteering with the MCVLP when I moved to Huntsville after law school and was looking for a job. It was a great way to get experience and help out the community too. I have continued volunteering because I think it is important to use our skills and knowledge to help those in need.
What is your most memorable volunteer experience?   My most memorable experience was probably my first. I did an uncontested divorce for a young mother. Since I was fresh off taking the bar exam, it was my first real client. After completing her divorce, we continued to keep in touch years later. It was fulfilling to help her get out of a bad situation and help her take the first steps to provide a better life for her and her kids.
What advice can you give other attorneys who are thinking about volunteering with the MCVLP?    Just do it! There are so many ways you can help. Even if your area of expertise doesn't lend itself to what many of the VLP clients need, there are some relatively simple things you can do like an uncontested divorce or Wills for Heroes, for example. There are many attorneys who volunteer with the MCVLP who are more than willing to answer questions if you're unsure of something.