Volunteer Spotlight – Eric Adams, Esq.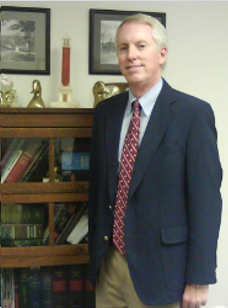 Eric Adams, Esq.
Attorney at Law 
1.  How long have you volunteered?
I have been volunteering with the MCVLP for the past decade.
2.  Why do you volunteer?
My wife, Mary, and I have always felt that it is important to participate in activities that can build a better and stronger community. Giving and assisting others with their life's problems is something critical for individuals to do.
3.  What is your most memorable volunteer experience?
My most recent volunteer experience is a memorable one. I assisted a client in having the criminal charges against her being expunged from her record. The case was showing up whenever a background investigation was conducted on her. The client is a college graduate with a small child to raise. She could not put her B.S. degree in social work to its highest use because of this disqualifying factor. Now that the charge has been removed from her record, she will have better economic opportunities for herself; and can therefore provide a better life for her family.
4.  What advice can you give other attorneys who are thinking about volunteering with the MCVLP?
I would suggest an attorney accept a referral from the MCVLP. Handling the referral will make one a better more well-rounded practitioner. This matter was my first expungement case, and it has increased my knowledge on this subject.