Volunteer Spotlight – Emily Young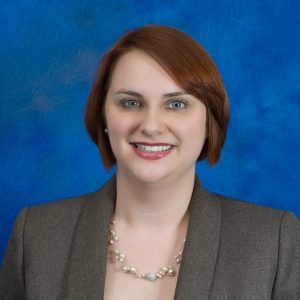 Emily J. Young. Esq.
Green Mountain Legal Services
How long have you volunteered?
I have volunteered for five years.
Why do you volunteer? 
I love it! I've had the opportunity to meet people from all walks of life. Each situation is like a puzzle that needs to be solved. And you get to help people along the way!
What is your most memorable volunteer experience? 
I met a Veteran at a legal clinic whose landlord refused to take care of the problems in his apartment (water leakage and animals coming up through the floor!). He was evicted because he complained about it and was living out of his car. We couldn't solve all his problems, but he came away knowing that people cared, and resources were available to him.
What advice can you give other attorneys who are thinking about volunteering with the MCVLP? 
One of the biggest issues for attorneys is lack of time! Sometimes there just isn't enough time to take on another project…another case…another client. My advice is to take one case and see how it goes. Some clients just need someone to listen. Others need resources. You can do a lot of good in one hour!