Volunteer Spotlight – Duchess Charette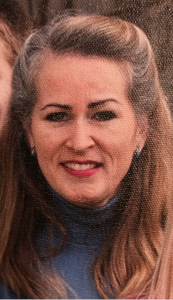 Duchess Charette, Esq.
Attorney at Law
How long have you volunteered?
I have been volunteering with the MCVLP for as long as I have been practicing law.
Why do you volunteer?
It's the right thing to do, volunteering has always been a part of my life in some shape or form, it enables me to experience and learn about areas of law outside my normal area of practice.  The MCVLP staff make it such an easy and smooth experience, and it is a great way to meet and build relationships with other attorneys in our legal community.
What is your most memorable volunteer experience? 
I will never forget the feeling of satisfaction I had the day I called my father, who served in the United States Army for over 30 years, and relayed to him the services I provided that morning at the VA Clinic to those who had served our country. It really is a privilege.
What advice can you give other attorneys who are thinking about volunteering with the MCVLP?
You could be all stodgy and challenge folks to do it to simply to comply with the state bar recommended pro bono hours, but the truth is, like all tasks that require you to step out of your comfort zone, be selfless and aid others, the greatest reward goes to the volunteer. I would encourage everyone to take the gift of this profession God has enabled us to practice and use it to the benefit of those he has called all of us to serve: Proverb 29:7.