Volunteer Spotlight – Dan Dwyer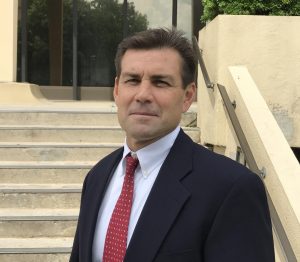 1. How long have you volunteered? 
I have served as volunteer for the MCVLP for a little over one year.
2.  Why do you volunteer? 
The principal of our firm (Jeremiah Hodges, Hodges Trial Lawyers, P.C.) suggested that I do it.  Turns out, it was the right thing to do.
3.  What is your most memorable volunteer experience?
The adoption cases, in general, as opposed to one specific case.  All sides involved in an adoption benefit and are extremely grateful for the legal assistance provided.  The pro bono clients are effusive with their appreciation as are their extended family members.  One child even wrote a 'thank you' note.
4. What advice can you give other attorneys who are thinking about volunteering with the MCVLP? 
Pick one assignment a year that is squarely within that lawyer's wheelhouse of expertise and handle it.  I can understand not wanting to 'give away' one's time and knowledge but the non-monetary reward of genuine client appreciation might surprise you.