Volunteer Spotlight — A. Christine Frieder, Esq.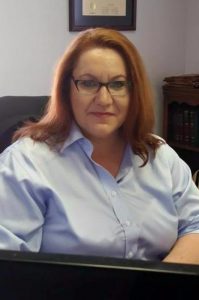 How long have you volunteered?
I've volunteered for as long as I've been a member of the bar – about 8 years.
Why do you volunteer?
I volunteer because it's a way to remind myself that the law and the courts should be open to all, and not just to those who can afford it.
What is your most memorable volunteering experience?
I don't have one most memorable case; what I do remember is the journey with each client. We get to know each other, work together, and laugh and cry as we go through the process.
What advice can you give attorneys thinking about volunteering with the MCVLP?
My advice is to volunteer! You've got knowledge to burn, share it with your community. I guarantee you won't regret it.