Volunteer Spotlight – Chris Gonzalez-Tablada, Esq.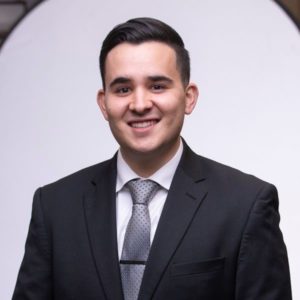 Chris Gonzalez-Tablada, Esq.
Maynard Cooper & Gale, PC
How long have you volunteered?  I believe I first volunteered in August of 2021.
2. Why do you volunteer?  I always believed members of the legal community had a responsibility to be good stewards of our justice system and enrich the communities in which they practice. Through the MCVLP, I have been able to put this belief into practice by providing legal representation to members of the community that could not afford it otherwise. I am incredibly grateful for the opportunities the MCVLP has granted me to help ensure my pro-bono clients with quality access to the legal system.
3. What is your most memorable volunteer experience?   My most memorable volunteer experience was when my client was being sued in small claims court for around $3,000 related to a series of gifts given by her ex-boyfriend. At the hearing we were able to successfully argue that the gifts given were not loans and only approximately $400 had been given as a loan. The Judge issued a final ruling that my client was responsible for only the $400 that we admitted as a loan. The Plaintiff later appealed the final ruling but we were able to argue that the appeal deadline had passed. The Judge dismissed the appeal and the case was satisfactorily closed. This experience especially humbled me as I was able to see, first-hand, how much comfort a lawyer can provide to somebody going through unnerving legal issues. The case may not have gone terribly different for my client without my legal representation, but my presence and advice throughout the process was enough to alleviate my client's biggest stressors and worries.
4. What advice can you give other attorneys who are thinking about volunteering with the MCVLP?   When members of the community are faced with daunting legal issues, the MCVLP offers a friendly face willing to help work through their questions. Just our presence and willingness to listen to their problem is often enough to lift the spirits of those intimidated by the legal system.