Volunteer Spotlight – Brendan Prince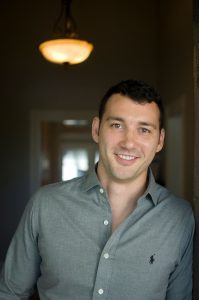 Brendan Prince, Esq.
Hui Huliau
How long have you volunteered?     
I have volunteered since 2016.
Why do you volunteer?
I think we all have a moral obligation to help where we can. Irrespective of that, volunteering has been a sincerely rewarding experience.
What is your most memorable volunteer experience? 
It's hard for me to say one particular experience was more memorable than another but I can say my favorite part is getting to meet individuals and hear about their charitable endeavors and then being able to assist them such as incorporating a non-profit/501(c)(3) for them.  You can truly see the passion in their causes so I'm happy be able to to provide them with an additional tool they can utilize to continue to make an impact in the community.
What advice can you give other attorneys who are thinking about volunteering with the MCVLP?
I'm learning more everyday about different ways attorneys can help, to include assisting other attorneys on pro bono cases that you otherwise might not be able to do yourself.  MCVLP makes it an extremely easy to get started and find a place you can help.