Volunteer Spotlight – Becky Winters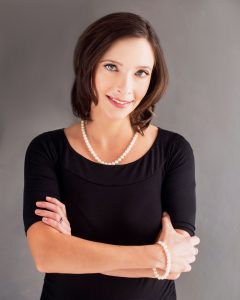 Becky Winters, Esq. 
Rebecca Winters, LLC
How long have you volunteered? 
I have volunteered for almost two years.
Why do you volunteer? 
I volunteer for the MCVLP because I feel that having a legal education and the ability to practice law gives me invaluable information that most people don't have. These tools give me the ability to help those who are unable to navigate the legal system alone. My education is only valuable when used and this is the program that bridges the gap between the people who need it the most and the people who are equipped to help. I am also able to gain knowledge and experience from fellow attorneys and judges  that allows me learn and grow in the field.
What is your most memorable volunteer experience?
I recently had a client who was going through a lengthy modification process, and she had exhausted all resources. She felt her only option was to represent herself. When I met with her at the Family Law Clinic, she was only a few days away from what she thought was her final trial. We were able to work together to continue her case so that we could better prepare. After months of preparation and a grueling day-long trial, she was eternally grateful for my help and that the situation with her children would remain the same, as she had hoped
What advice can you give other attorneys who are thinking about volunteering with the MCVLP? 
Working with the MCVLP allows you to remember why we become attorneys, which is to help others, usually when things seem at their lowest. The experience is invaluable and the clients are usually extremely grateful for the advice, counsel, and assistance during tough times.