Volunteer Spotlight – Amber James, Esq.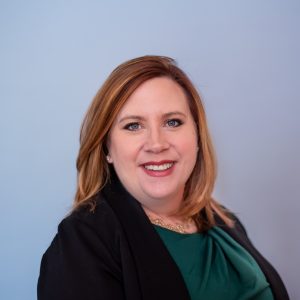 Amber James, Esq.
New Beginnings Family Law, P.C. 
How long have you volunteered?
I started volunteering with the State Volunteer Lawyer program when I first started practicing law about 15 years ago.
Why do you volunteer?
I volunteer because I grew up in a family that truly could not afford legal assistance. I remember what it was like to have to buy food with food stamps, pick up a box of food from DHR, survive on MRE's that my uncle would bring us, and live without running water in my home.  The clients I get to help at the family law clinics or through the MCVLP look like my mom, my dad, or my siblings to me. They remind me that I could be sitting across from a volunteer lawyer telling my story except for the grace of God and His divine providence in my life. They remind me to be grateful for my blessings and to be pay those blessings forward.
What is your most memorable volunteer experience?
I've had several interesting cases. However, there is one that sticks out in my mind because I was able to help the client recover over five years' worth of child support arrearages. It was my longest MCVLP case, but the end was absolutely worth it. It made a huge difference in the life of my client and her daughter.
4. What advice can you give other attorneys who are thinking about volunteering with the MCVLP?
Do you remember why you wanted to become a lawyer? If I had to guess, it had something to do with helping people who truly need help, sticking up for the "little guy," seeking justice for the disadvantaged.  There is no better way to do that than volunteering with the MCVLP.