Volunteer Spotlight – Adam Dauro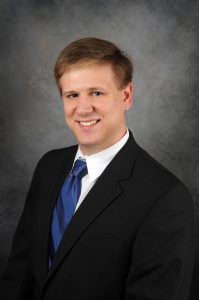 Adam Dauro, Esq.
Heard, Ary, & Dauro, LLC
How long have you volunteered?
I started volunteering with the MCVLP sometime in my first year of practice, so about nine years now.
Why do you volunteer?
A large part of my practice is bankruptcy law.  Through bankruptcy, I meet people who are struggling with insurmountable debt, and I'm able to help them get a fresh start.  I enjoy doing what I do, and I enjoy using my skills and experience to directly help people who are in need.  Not everybody has that opportunity.  Volunteering is a way for me to do more of what I can to help more people.
What is your most memorable volunteer experience? 
One of my first volunteer clients was an immigrant who was dealing with some serious debt, including with her employer.  When we had discharged her debt, she wanted to know whether she had to go back to work for him.  She was so happy when we told her that she didn't.  It wasn't until then that I realized she may have been in some form of debt bondage.  I had studied worker exploitation in college, but I almost missed it when it was right in front of me.  My early experience with her helped form the way I think about my practice.  I believe that debt itself is a form of bondage - it limits your freedom to choose what you want to do with your life.
What advice can you give other attorneys who are thinking about volunteering with the MCVLP?
As a lawyer, you have a particular set of skills that can directly make a difference in people's lives.  Take the opportunity others don't have.  Use your skills to help people.  Volunteering is cheap and easy - all it takes is time.  And to the people you help, you're a hero.