MCVLP Volunteers take home multiple awards and recognitions at the Alabama State Bar Annual Meeting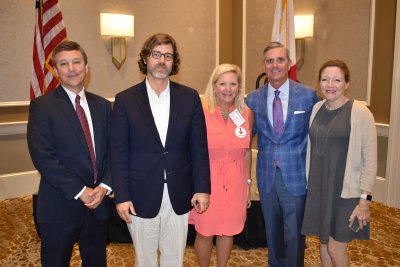 Local Bar Commissioners Recognized as recipients of the Commissioners' Awards
The Commissioners' Award was created by the Board of Bar Commissioners in 1998 to recognize individuals who have had a long-standing commitment to the improvement of the administration of justice in Alabama. MCVLP volunteers, John Brinkley and Rebekah K. McKinney, were recognized as two of the 2021 recipients. Congratulations, John and Rebekah for this wonderful honor! The MCVLP is so proud of both of you!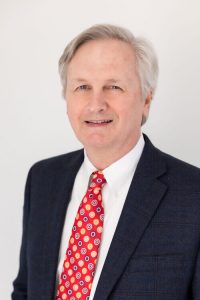 Congratulations, President Taze!
Former MCVLP Board President, Taze Shepard of Sparkman, Shepard & Morris P.C. was installed by Chief Justice Tom Parker as the 146th President of the Alabama State Bar at the Annual Meeting.
In his speech after being sworn in as President, Taze stated, "[In society], there is a lot of negativism, a lot of anger. And the truth is, we as leaders of the Bar can inject more kindness and more love, into what we do and how we treat people. If you want to be a better judge or a better lawyer, start by really working to be a better person."
Taze's administration will focus on being responsive to members' needs, transparent about decision-making, and committed to current issues like systemic bias and human trafficking.
"Serving in various leadership roles with the Alabama State Bar and my local bar, I have always found that I got a lot of satisfaction from helping people and being involved in something outside myself," Taze said. "I am humbled and honored to be the 146th President of the Alabama State Bar. I am also grateful for the trust that the 18,000+ members of our Bar have placed in me." Congratulations, Mr. President, and the MCVLP looks forward to continuing to work with you to help citizens in our community!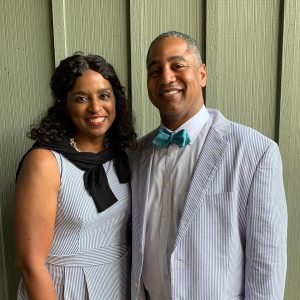 Two MCVLP volunteers presented with President's Awards
The President's Award is presented to members of the Bar who best exemplify the Alabama State Bar motto, "Lawyers Render Service." The recipients are chosen by the outgoing ASB President. The 2021 recipients, selected by 2020-2021 President Bob Methvin included two MCVLP volunteers, Ane Debro and Rebekah McKinney. Congratulations to both of them on this recognition of their service to our Bar and our local community!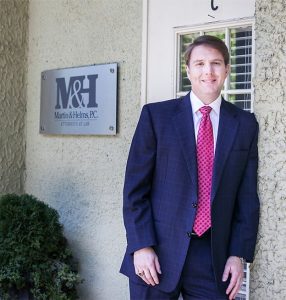 Local Volunteers appointed to serve on Alabama State Bar Executive Council
Congratulations to Clay Martin and Mark Debro who have been appointed to serve on the 2021-22 ASB Executive Council. Clay will assume the role of Personnel Chair, while Mark will tackle the task of Finance and Audit Committee Chair. Congratulations to Clay and Mark! We are excited to see such great local representation on the Executive Council!