Volunteer Spotlight – William Messervy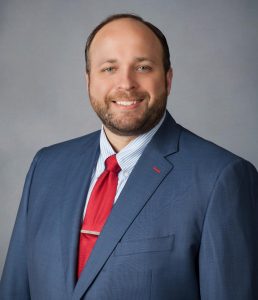 William Messervy, Esq.
Sinard, Timberlake, & League, P.C.
1.How long have you volunteered?  I have volunteered with the MCVLP for the past 8 years.
2. Why do you volunteer?  My parents taught me at a young age the importance of helping those who need your help, even when it is inconvenient.  I have always found joy in helping those who are unable to help themselves.
3. What is your most memorable volunteer experience?   My most memorable volunteer experiences with MCVLP have been the Wills for Heroes Clinic.  I enjoy getting to meet all the first responders and assist them in an area of law that I do not get to practice on a daily basis.
4. What advice can you give other attorneys who are thinking about volunteering with the MCVLP?   If you are nervous about taking a case on with the MCVLP or do not have the time, try participating in one of the Clinics first. It's a great way to volunteer and collaborate with other local attorneys.