Volunteer Spotlight – Gerri Plain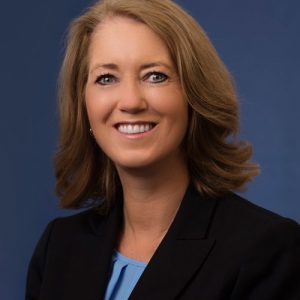 Gerri L. Plain, Esq.
Gaines, Gault, & Hendrix, P.C.
How long have you volunteered?
During law school at Cumberland, I volunteered at as many clinics and pro bono events as I could.  I signed up for the MCVLP as soon as I passed the Bar and have consistently volunteered since. I was appointed to the Alabama State Bar Pro Bono Task Force in 2014.
Why do you volunteer?
I have been blessed with a wonderful opportunity to help and serve others.  I am grateful to work with a firm where volunteering is a cornerstone of our practice and with people who believe that giving back to the community is an integral part of practicing law.  By volunteering, I am able to help with a variety of cases and practice in new areas.  There really is no greater feeling than helping someone who thought the world gave up on them or felt that they did not matter.
What is your most memorable volunteer experience?  
I took on an uncontested divorce case where the client had not seen her husband in almost 14 years.  She consulted with several attorneys over the years for help, but was unable to retain counsel. As we walked up the stairs to the courtroom for the default hearing, the client grabbed my arm and told me that her ex-husband was sitting there.  Imagine seeing your estranged spouse for the first time in 14 years just outside the courtroom where your divorce was pending.  After my client composed herself, I met with her husband and found out that his mother received the service documents and told him about the hearing. We went over the appropriate paperwork and subsequently got their divorce finalized.  It was a great experience to play a part in bringing some closure to this wonderful client after so many years.
What advice can you give other attorneys who are thinking about volunteering with the MCVLP?  
Do not let inexperience, time, or fear stand in the way of stepping up to volunteering.  MCVLP is wonderful about connecting you with a more experienced lawyer if you are unsure about a particular case or area of law.  Just jump in and agree to take one case.  I promise that you will not regret it!